Ernest Hemingway on Adblocking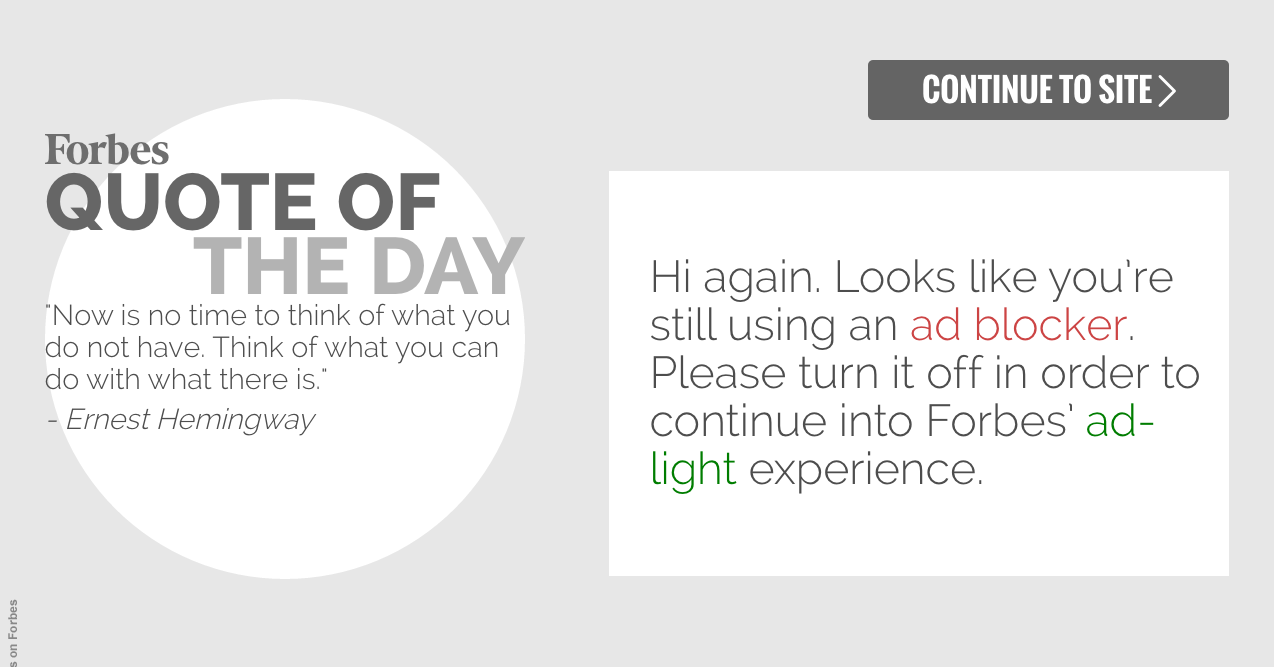 Whilst doing my daily read around of various things, I found myself at Forbes' website. I was greeted by the usual pithy 'quote of the day' pop-up but with an added element – it was asking me to turn off my adblocker. To be honest I didn't even know I had one turned on.
What struck me in this instance was not the message; I get the reasoning and I hear the for and against for this strategy. What got me, was the juxtaposition of the quote and the request.   Problem and solution all in one.